Houston is having several events happening this October. You won't want to miss out on these. No matter what you enjoy, there will be an event that you will want to go to.
Dinosaurs in Motion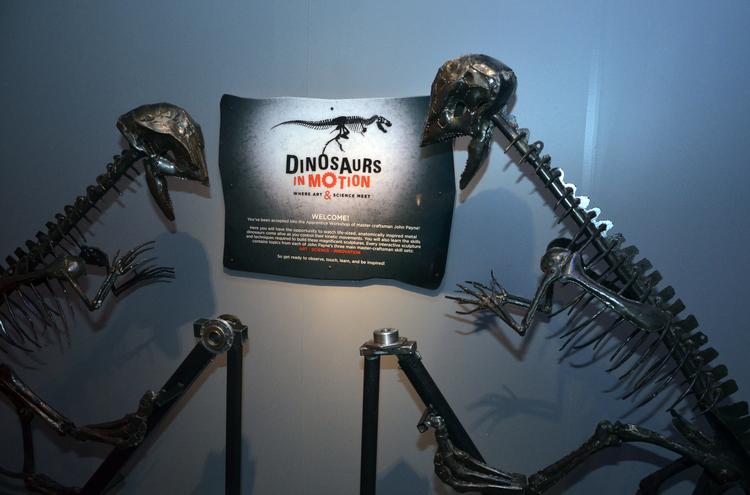 Happening all month, you won't want to miss the Dinosaurs in Motion event. John Payne has created 14 life-sized dinosaurs and brought them to life with biomechanics and robotics. Come out to be entertained as you watch these dinosaurs move and interact through art, science, and innovation. This event is happening from 10am to 6pm daily at Moody Gardens, One Hope Boulevard, Galveston.
---
Gary Owen
This actor from Think Like a Man will be in Houston October 7, 8, 13, 14, 15, and 16 to talk about his rocky start in getting stage time. He is now very well known by the black community and is recognized and has a good relationship with BET. He will tell us about how being himself was the key to gaining fans. Come out to 7620 Katy Freeway to hear him speak. For more information, click here.
---
A Midsummer Night's Dream
Come and enjoy this very popular performance put on by Artistic Director Gregory Boyd all month Tuesday through Thursday. Elizabeth Bunch will be playing Hermia along with her real-life husband, Chris Hutchinson, as Lysander. The play runs at 7:30 at the Alley Theatre.
---
5th Annual Haunted House
Happening all month, this haunted house will scare you to death. Located at the National Museum of Funeral History, you are sure to enjoy this PG-13 adventure filled with spooky scenes. Get your ticket half price when you purchase a museum ticket, and be sure to bring the whole family.
---
"GENOCIDE: man's Inhumanity to Humankind"
All month you can enjoy paintings done by artist who were inspired by some of humanities biggest atrocities. Their work is meant to get people to think about the things that happen in the world that are and were preventable. Don't miss out. Come visit the Holocaust Museum and see these amazing paintings today.
---
Cubicle
This artistic piece by Schipper is sure to make your opinion of a cubicle job change. Over two months an office cube reproduction will slowly collapse on itself because of elements built by the artist. You won't want to miss out on this opportunity.
No matter what you are looking for you can come and enjoy one of these events put on in Houston. For a full list of events click here and don't forget to come into Davis Chevrolet this month for all of your Chevy needs.