Armand Bayou Nature Center
You could probably easily get lost in the backwaters of the Armand Bayou Nature Center, a sprawling 2,500-acre preserve situated between the town of Pasadena and Galveston Bay. But that's what the guided tours are for. You can experience a leisurely morning canoe ride through the park, observing numerous species of wildlife, from alligators to deer to waterfowl. There are also miles of hiking trails that take visitors through the three different ecosystems present at the center—tall grass prairie, bayou and forest. For a little taste of 1890s farm life, there's the Martyn farm house, which offers a glimpse of rural life more than a century ago. Next, check out the center's Bison Observation Deck, where you can see the two bison Armand Bayou acquired in 2008. For a slightly spooky experience, consider a night tour. The center conducts a moonlight pontoon boat cruise or a hayride through the prairie. With help from spotlights guides will show you the nocturnal creatures such as raccoons and armadillos that call this place home.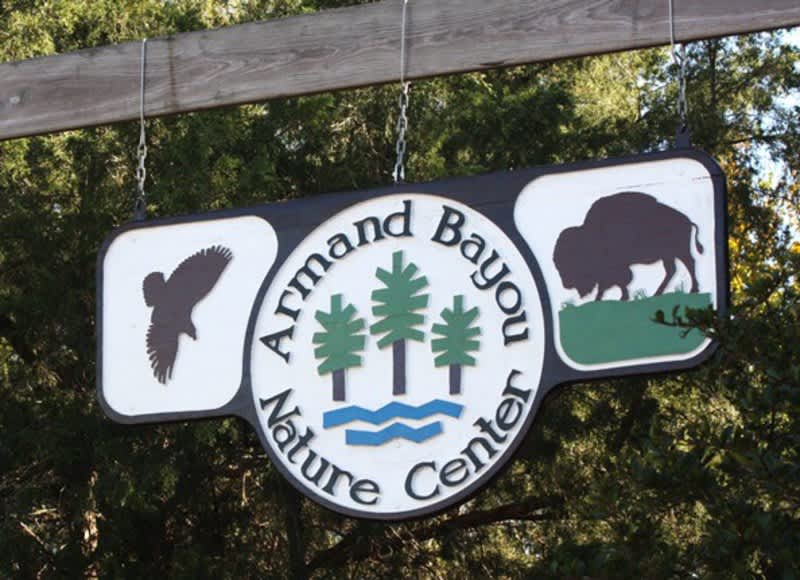 ---
Hermann Park
Since the mid-1990s, a multi-million dollar master planning effort has transformed Hermann Park into one of the crown jewels of Houston, making this a prime destination for 6 million visitors annually. Bordered by the Museum District, Rice University and the Houston Medical Center, Hermann is a 445-acre urban park offering a gamut of activities including peddle boats on Lake McGovern, antique miniature train rides, an 18-hole golf course picnic areas, a large amphitheater for live performances, multiple children's play areas and much more. Hermann is also home to the Houston Zoo, one of the city's most popular attractions showcasing more than 4,500 exotic animals from all over the world. See big cats up close, visit the Wortham World of Primates and hang out with a large herd of Asian elephants. But that's just the beginning. This December the zoo opens the first phase of the most ambitious project in its history, African Forest. Set on 6.5 acres, the first of African Forest includes new habitats for the zoo's chimpanzees, rhinos, giraffe herd and cheetahs, all set in an environment designed to emulate the forest landscape of western equatorial Africa.
---
Buffalo Bayou
It's no exaggeration to say that Houston owes its very existence to Buffalo Bayou. It was on a stretch of this 52-mile serpentine body that the brothers August and John Allen stepped ashore in 1836 and laid claim to the land that would become the nation's fourth largest city. Through the years the bayou helped Houston thrive as a commercial hub, now it's a focal point of recreation for the millions who live here and visit every year. You can take in the view from one of the many paths that line Buffalo or tour the bayou via kayak or canoe.
No matter which nature park you decide to visit, Davis Chevrolet can provide the vehicle to get you there!